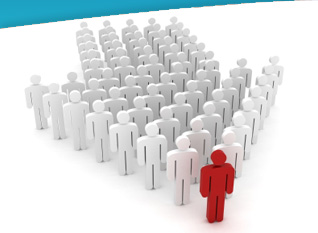 Contact

PHONE:
06-1-785-0946
FAX NUMBER:
06-1-785-0948
E-MAIL:
hr_kontrolling@bi-tech.hu
ADDRESS:
1142 Budapest
Rohonc utca 5.
The lates edition of our HR controlling brochure is avaiable to download as a PDF:
The challenge
Today's HR managers face two main challenges:
how to support corporate growth;
how to ensure operational efficiency.
To achieve the first goal it is essential that the HR support the business processes more efficiently, and establish close connection with the business side. Not only should the HR see the events and processes happen, but it should know the reason why they occur. Among other things, the solution is based on the common language, which can be built upon an analysis and information system, which ensures the next step for both parties.
To achieve the second goal the HR area shall verify how the entire organization benefits from each HR investment and the way it can improve operational efficiency.
Unfortunately, there are numerous difficulties that may set back the achievement of these goals, the most important ones are the following:
the HR data are not connected to the financial and other operational data;
there is no uniform information system in the organization;
it is hard to quantify the return of the HR expenses due to the lack of appropriate data;
time is spent on gathering the data instead of analysis, preparation and verification of "real" decision.
The solution
In reply to the challenges above IBM and BI-tech have developed a solution, which is able to serve the HR area efficiently inside the organizations along small introductory steps, short lead-time and fast return. The solution is built upon the IBM – Cognos business intelligence solutions (OLAP analyses, self-service reporting etc.). These solutions are able to connect the information systems inside and outside the company, and give a uniform view of the HR commercial, financial, production and external industry data.
Along these solutions, the organization can rapidly obtain e.g. the following results:
the organizational unit where fluctuation rate is the highest;
- the type of introduced motivation systems it is associated with
- the performance of employees among whom fluctuation rate is the highest;
- organizational fluctuation compared to the industry standard;
The change in performance after the change in earnings and benefits;
The correspondence between the results of the benchmark periods and the quantified performance;
The effect of changes in numbers of employees on the financial indices
The effect of planned organizational changes to efficiency