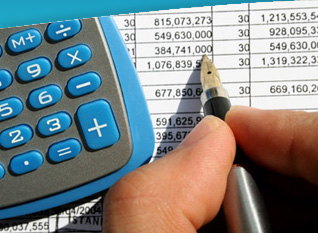 Contact

PHONE:
06-1-785-0946
FAX NUMBER:
06-1-785-0948
E-MAIL:
bi-tech@bi-tech.hu
ADDRESS:
1142 Budapest
Rohonc utca 5.
Intelligent presentation
The efficiency of a system is usually measured by the satisfaction of users. A mass of data is worthless, from which the users cannot get information that is important for them. No matter that a perfect data warehouse or information property is built if there is no proper means to present the data stored in them. The time of separate datasilos is over, the heterogeneous presentation layer causes a lot of problems both to the users and the operators.
These means must meet the following expectations:
Intelligence solution at company level
All the functions together
More efficient retrieval of information of a company
Only the kind of data is important that supports business decisions
The only way to develop the information services and to win actual advantages from the growing number of datasilos is if the data are applied integrated and consistently.
The only way to cut back on costs is if the systems, infrastructures and operation are simplified
The data is only helpful to the business if they are at company level, they are controlled by intelligence and give information.
Business intelligence is also responsible for the quality of data.
This is the reason why the BI-Tech Ltd. chose the most determining representative of the area, the Canadian Cognos from all the producers of business intelligence means and became its direct partner in 2004.
The experts of BI-Tech Ltd. can help you plan and execute these utilization systems by applying their experience gathered in national and international markets.